Hotel Info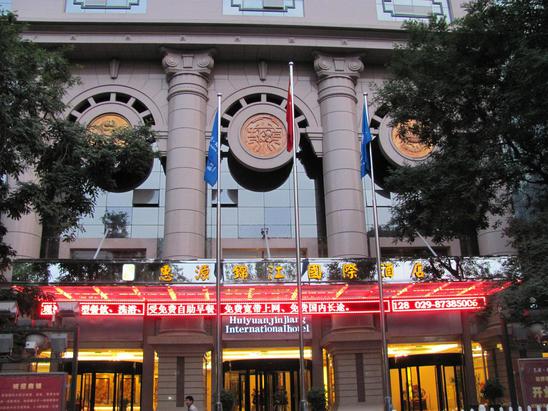 Xi'an Huiyuan Jinjiang International Hotel
is located in the bustling golden area of Xi'an, at the intersection of Metro Line 1 and Line 2. Adjacent to the clock tower, next to the famous snack street Muslim Street.
Xi'an Huiyuan Jinjiang International Hotel
is a comprehensive hotel. The interior decoration is luxurious and elegant, combining European classical style and modern style, which is unique. With various types of rooms, elegant style, spacious and bright, complete supporting facilities, is an excellent choice for your business and travel, we sincerely create a warm home for you.